Ikea
service design
user experience
information architecture
Goals
Ergonomic audit
Funnel redesign
Omni-channel service
I was contacted by Sensio Grey for this pitch. We won the project 🎉
Ikea wanted to improve user-paths to increase sales, and define the next steps for France website.
Analysis of current pain points
I like to start with typical user-paths.
What are the current pain points and how to improve those ?
I did this task on the 3 main personae identified, bringing solutions to their very own pain points.
Here is one example with Emilia, 30yo, moving in a new place.
The exclamation marks are the identified pain points. Those are the steps I focused on.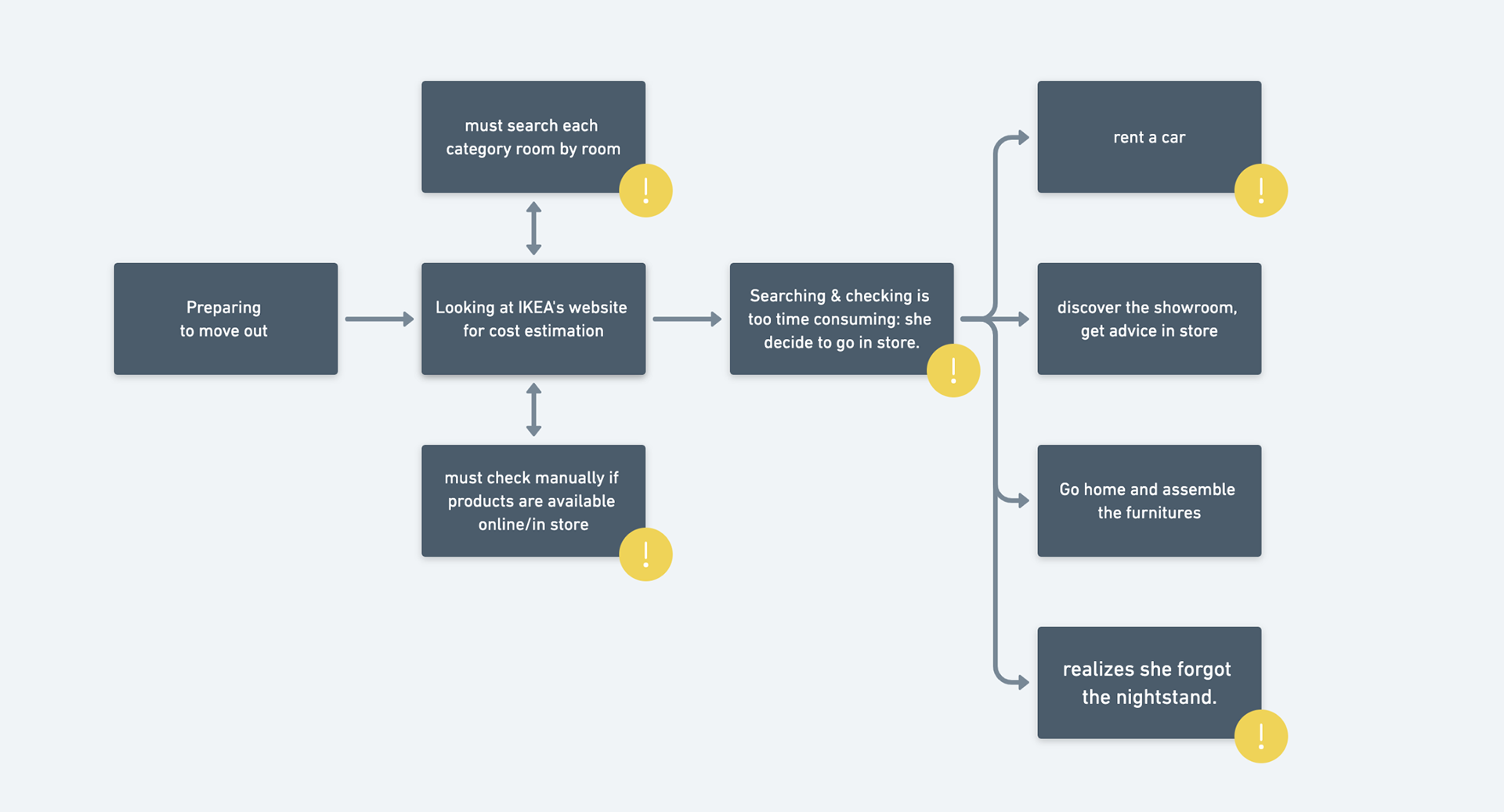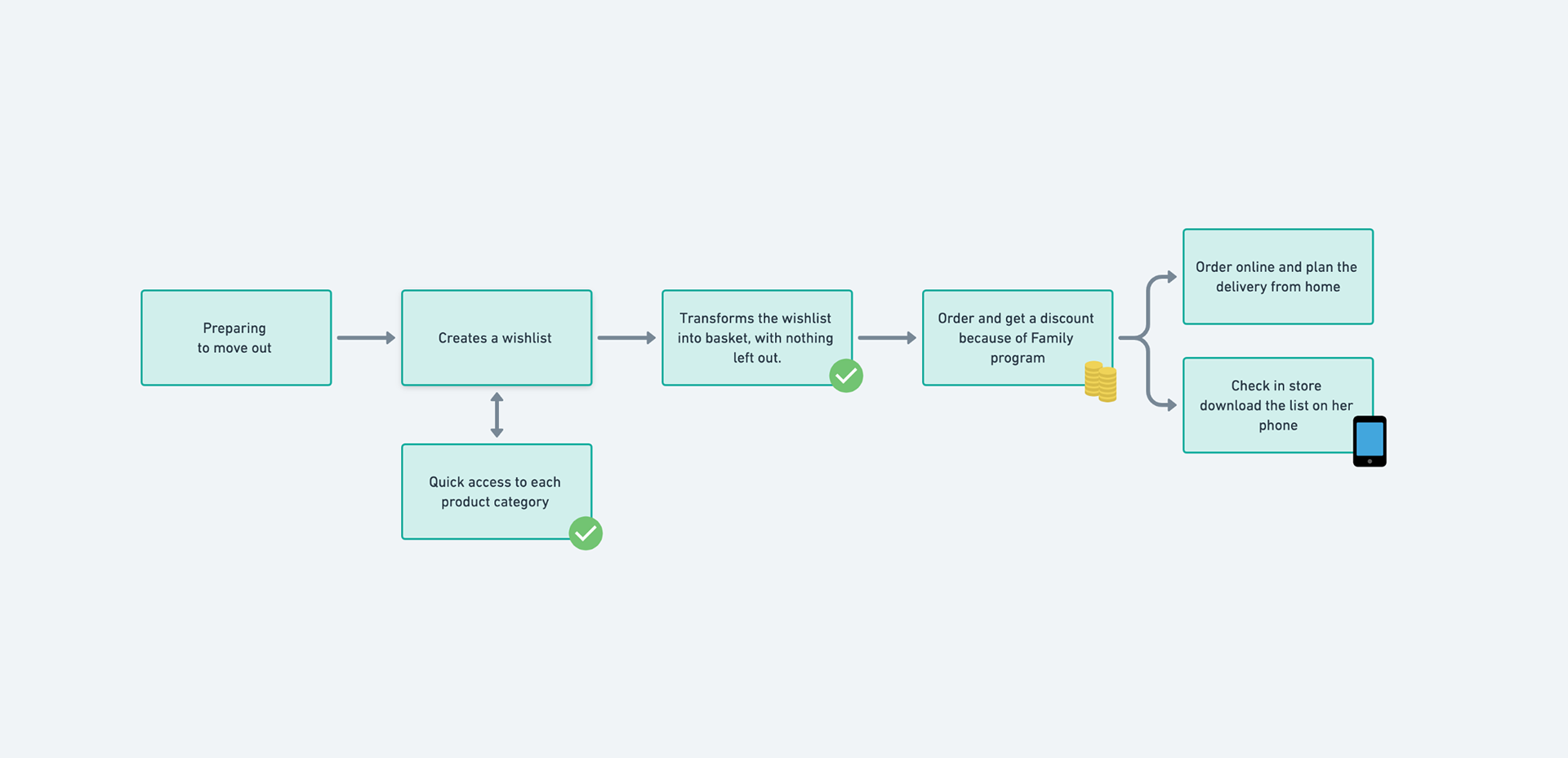 Smart Wishlist
We often buy new furniture when moving to a new place. Doing all the crazy shopping all day, going home super tired, and then : you realize you forgot something. And you have to do it again tomorrow.
To avoid this pain point, the idea is to have a "smart wishlist".
From a "room" landing page, you can create a list, and you will select the products you want to add.
It's also a business opportunity to include cross-sell products.
Outcomes
you can remove what you already have and don't need to buy.
you will not forget something in store
you don't have to search the right category page for each product (which was a pain point), we provide a link so you can check directly what you're looking for.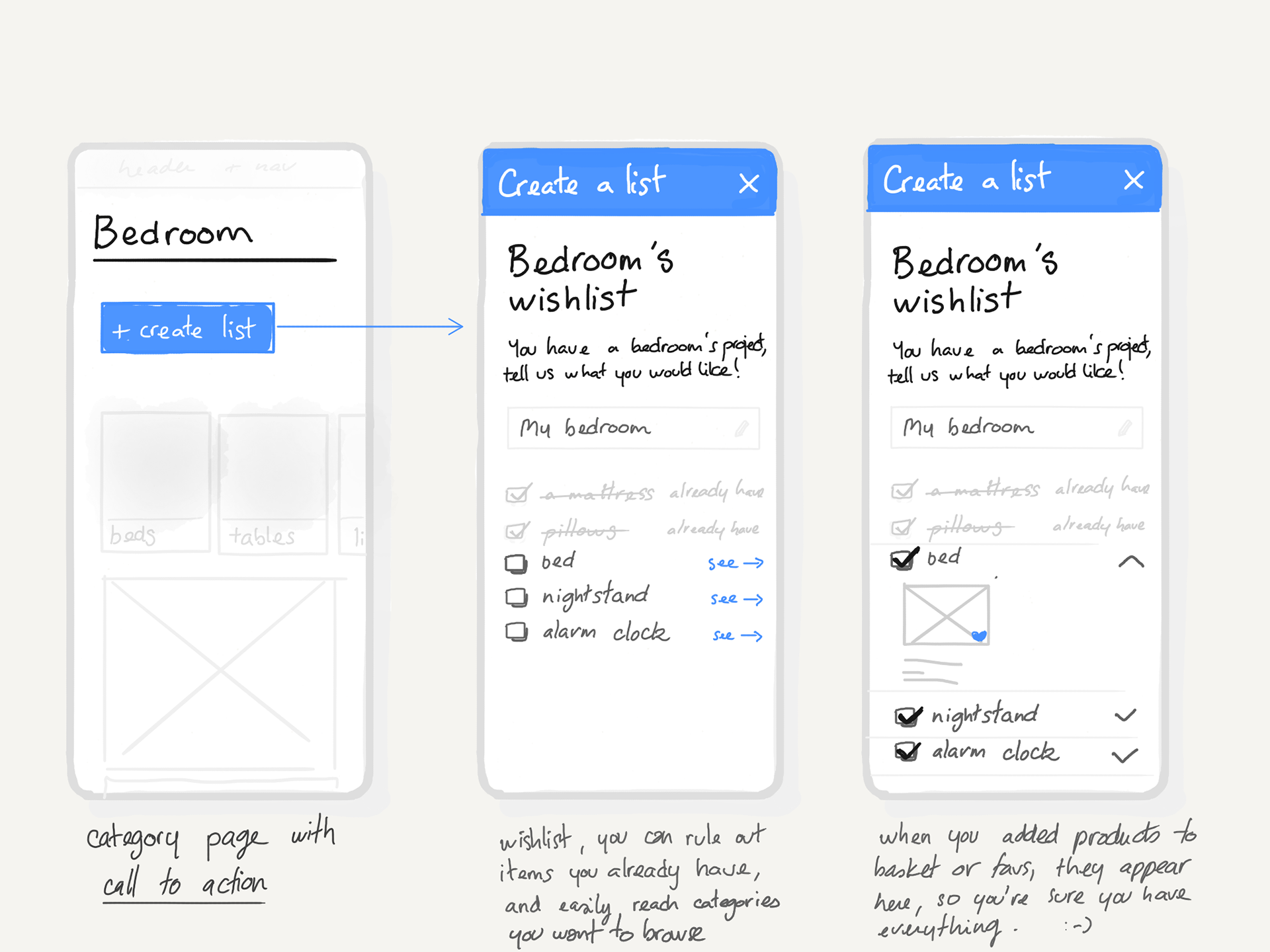 New mobile Funnel
The early stage analysis highlighted that Ikea users were active on mobile, but funnels weren't often completed.
The ergonomic audit explained why: there was technical and usability issues.
So we suggested a new, user friendly, mobile funnel.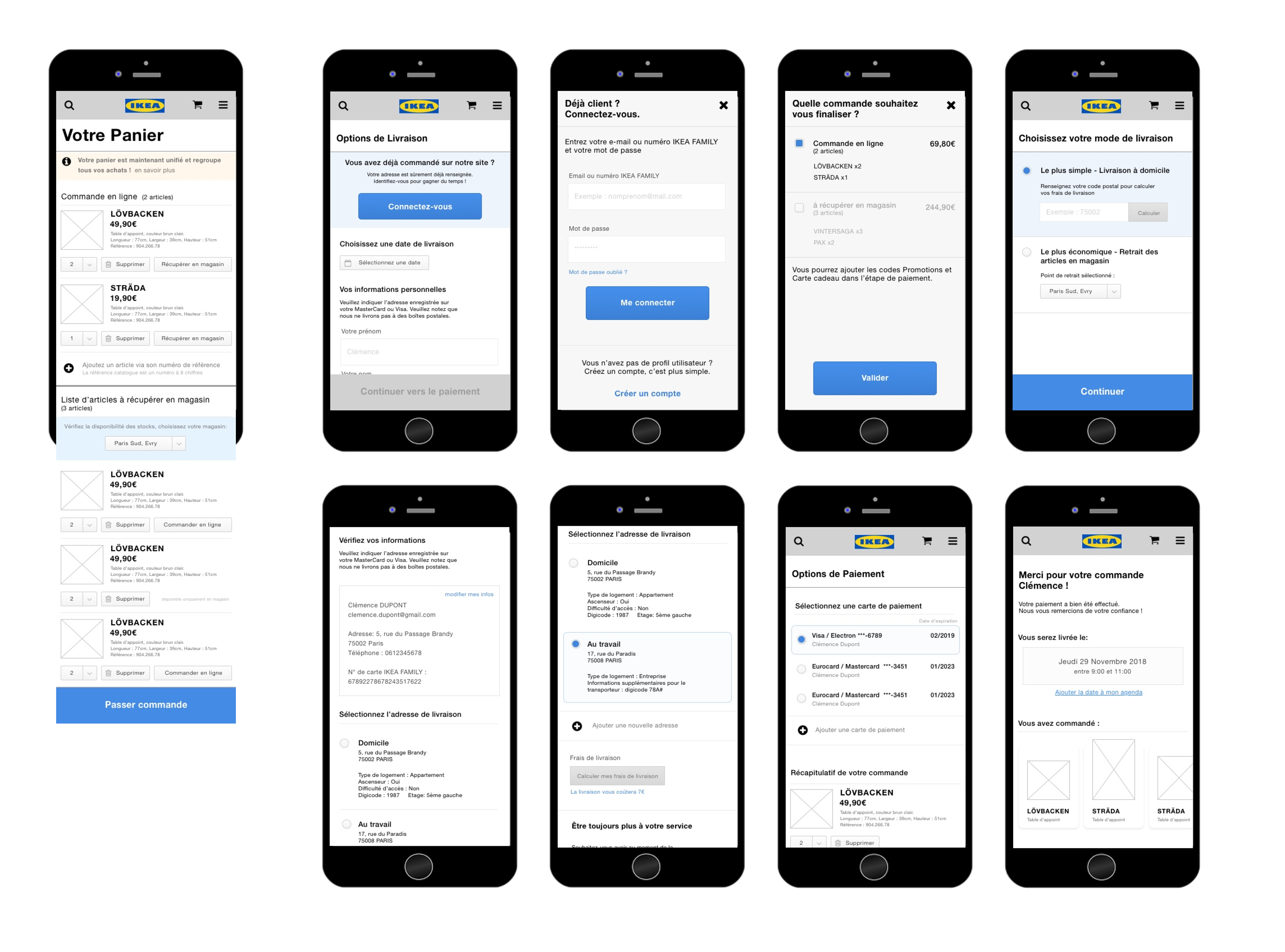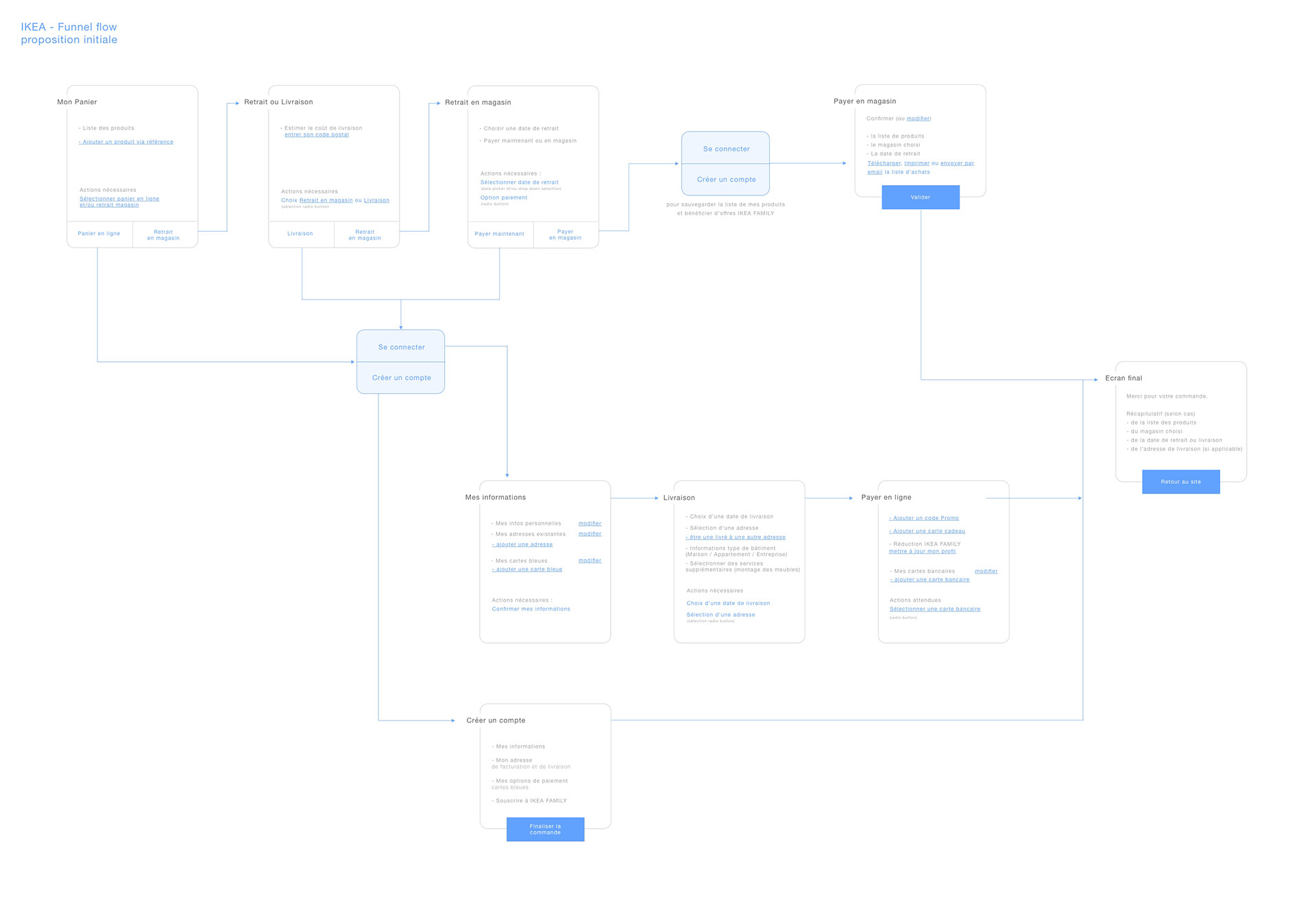 Service design is a fantastic way to identify business opportunities while solving current users pain points.