Dealing with a wide range of users
Campusea provides high quality rooms & apartments for students. They have partnerships with websites aggregating apartments online, and with schools near their buildings.

They asked for a preliminary ux audit and study before working on a new website.
The agency in charge, FCINQ, always looks first at what the end users need before thinking about solutions.

So, the User Research phase needs to be exhaustive, and we have to think about all the people involved with the service. This includes people working for Campusea - the resident managers, salesforces, the partners and the students. 

We ended up with 7 users archetypes.
Main goal was to smooth the customer user journey -of course- but also simplify employee's life, interacting everyday with their website.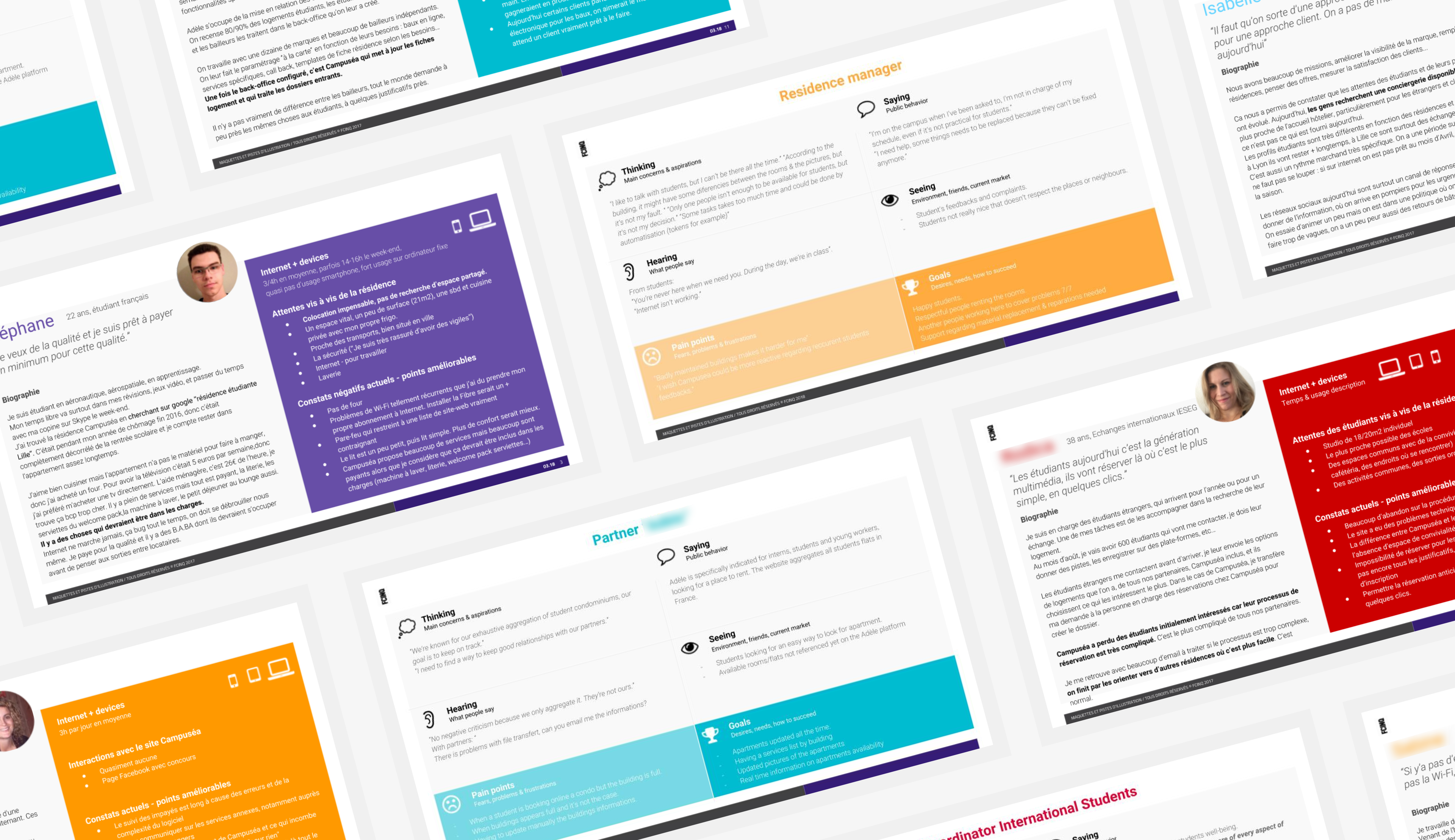 Making assumptions with empathy maps
Some quantitative user research was already done, so this was a perfect situation to start with empathy maps. 
I was able to write the conductor interviews with some hints about their potential pain points and frustrations.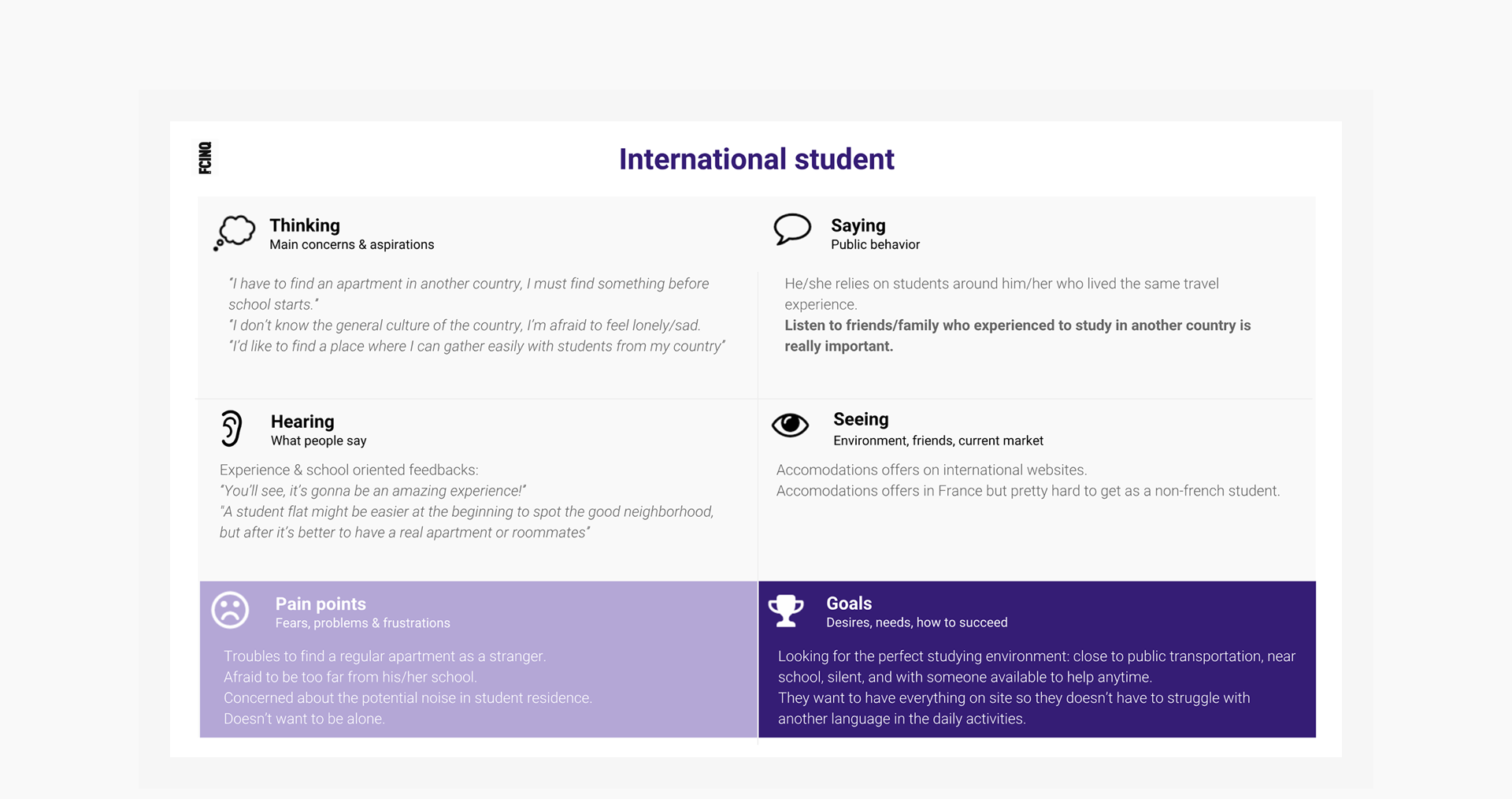 In order to verify our assumptions, the best way is to ask people directly.
So I prepared 30-45min interviews for the 7 typologies of users, looking at the empathy maps to target some information we wanted to have.
The goals were to confirm/infirm some assumptions, and ask open questions to gather new informations we didn't think of. 
9 interviews were recorded and we gathered a lot of information to understand what the struggles were, and how digital tools could help solving it.

At the end of the interviews, I was able to make relevant personae for each user archetype, so the design team (and the client) could envision users with real information.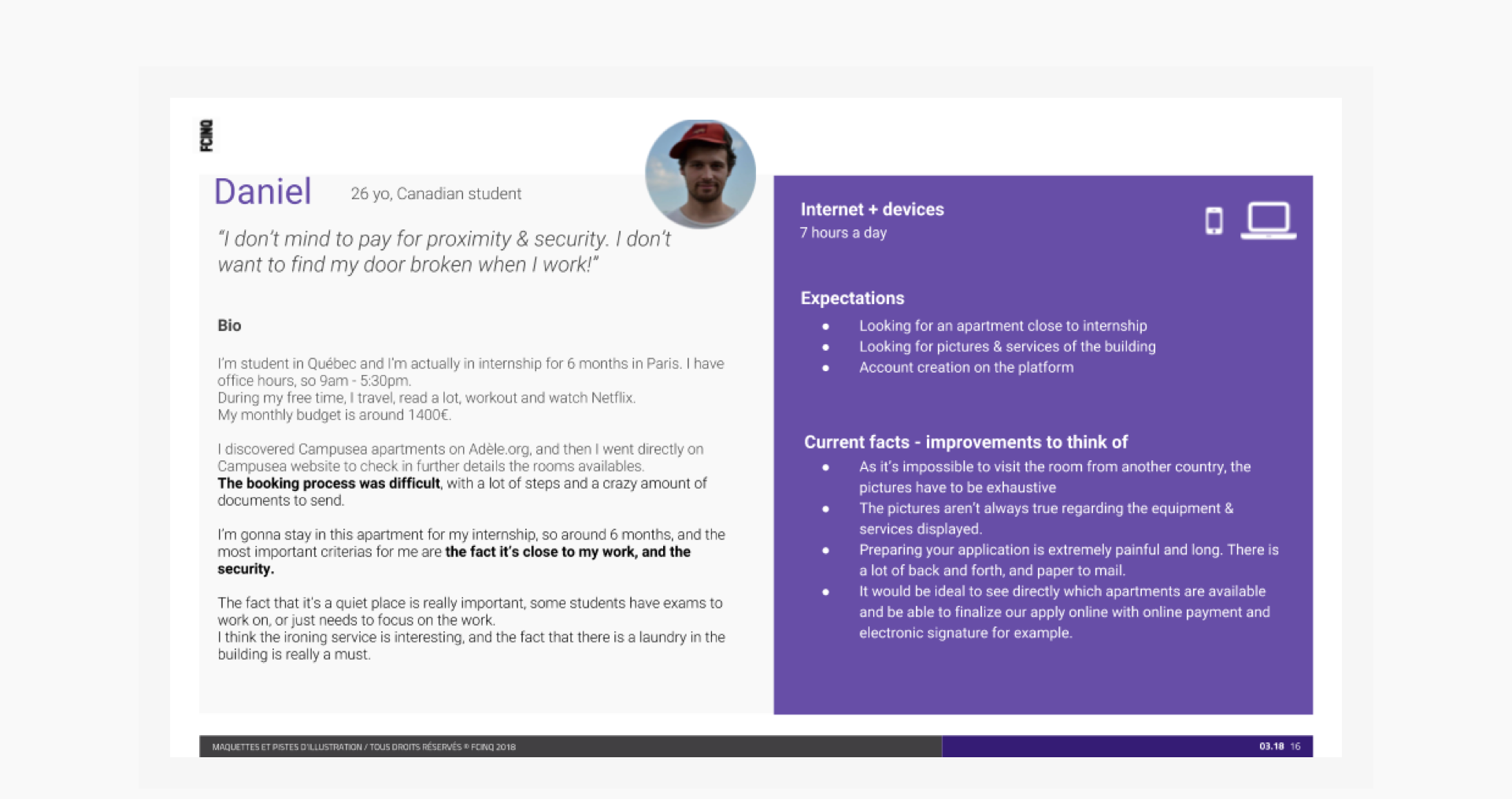 It can be challenging to interview frustrated users because they envision you as "part of brand" that makes it harder for them.
But this is how powerful insights come.
Highlight services opportunities
After doing all those interviews and making a synthetic recap for personae, you have a pretty clear vision of the challenges the brand is facing regarding their services offer.

I did some recommendations slides based on what I heard during the interviews: recurrent complaints, technical issues and most important part, users' wishes.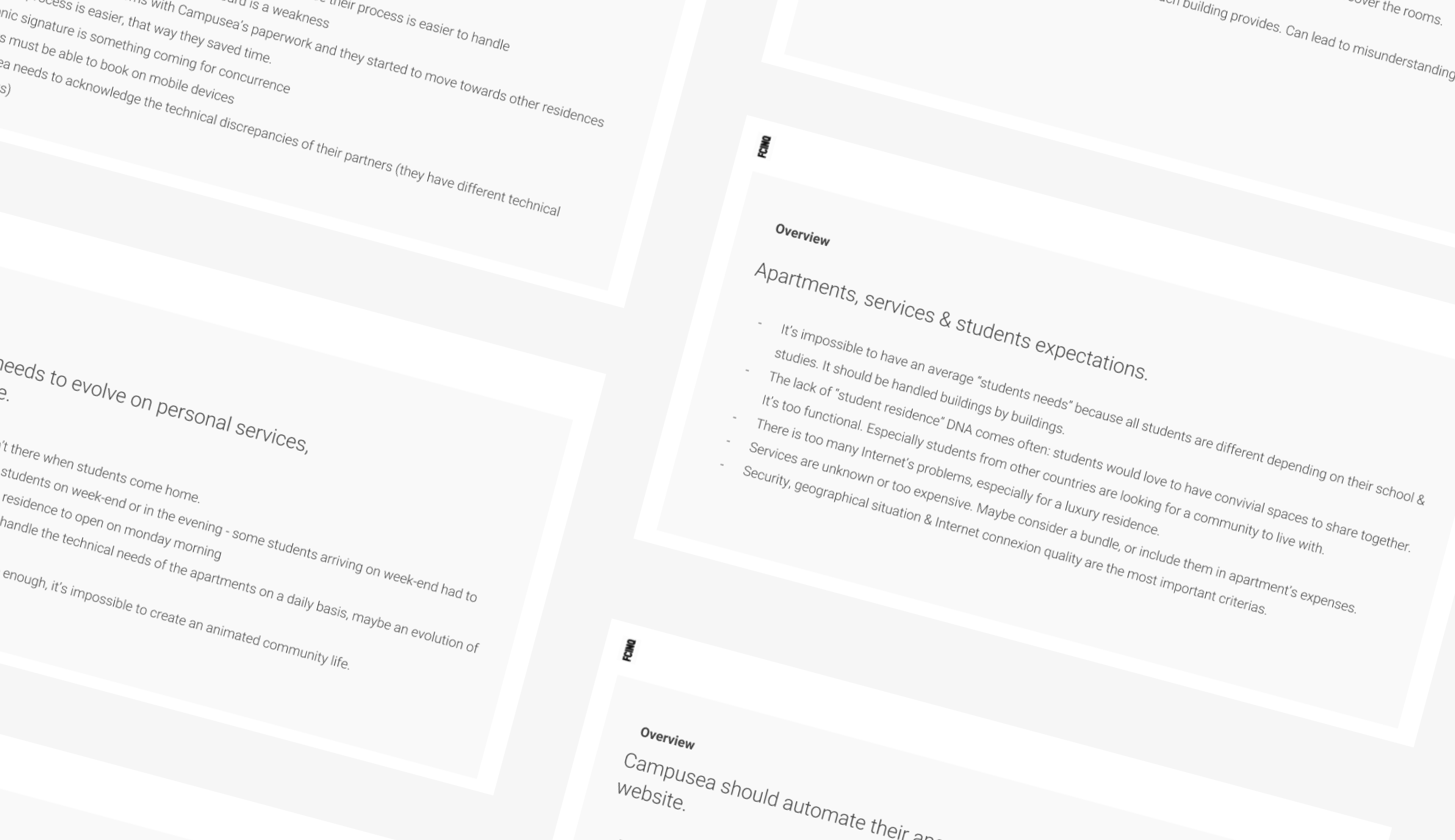 The only way to really understand pain points and weaknesses in your offer is to ask people about their daily life, without assuming anything.