Taking inspiration from real fighting tournaments
The Red Bull Kumite is a show before it's an e-sport event. It became one of the main Street Fighter events in record time. In order to be fun for the non connoisseurs, it's designed like a real fighting show, MMA or boxing.
There's a lot of entertainment, surprises and scenography.

That's why it's really important to design the website for two types of people: 
- the players, used to fighting games imagery, who just want to access the tournament or watch it online,
- the broader audience, who might be interested in something new and fun to watch, even if they don't know anything about fighting game mechanics.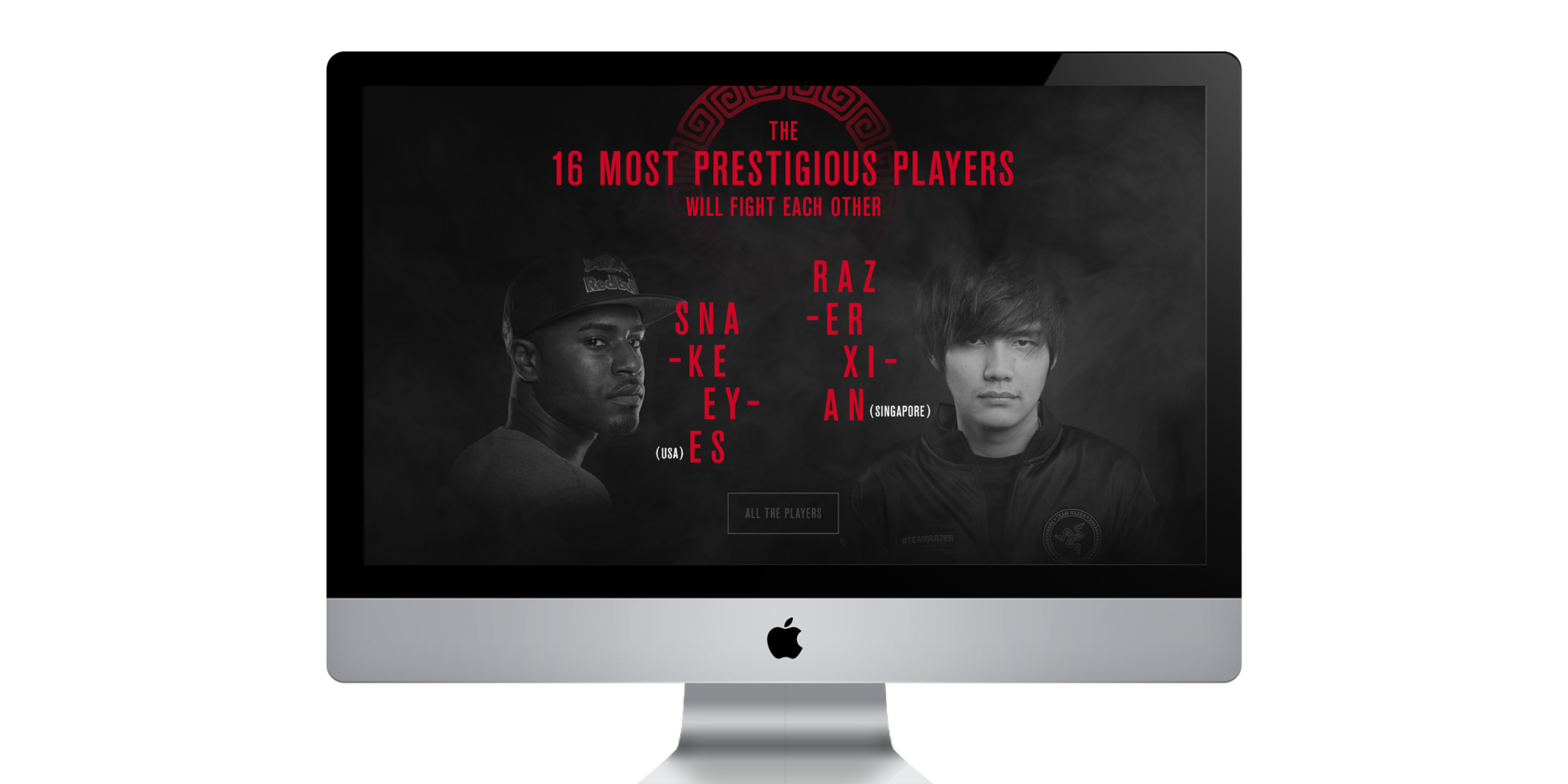 Create (and maintain) enthusiasm
One the main goals for this event was to maintain enthusiasm, even if all tickets were sold pretty fast.
We envisioned the event in a timeline full of different launches, from the waiting landing page, with a milestone for the live streaming, and an editorialized recap page after the event.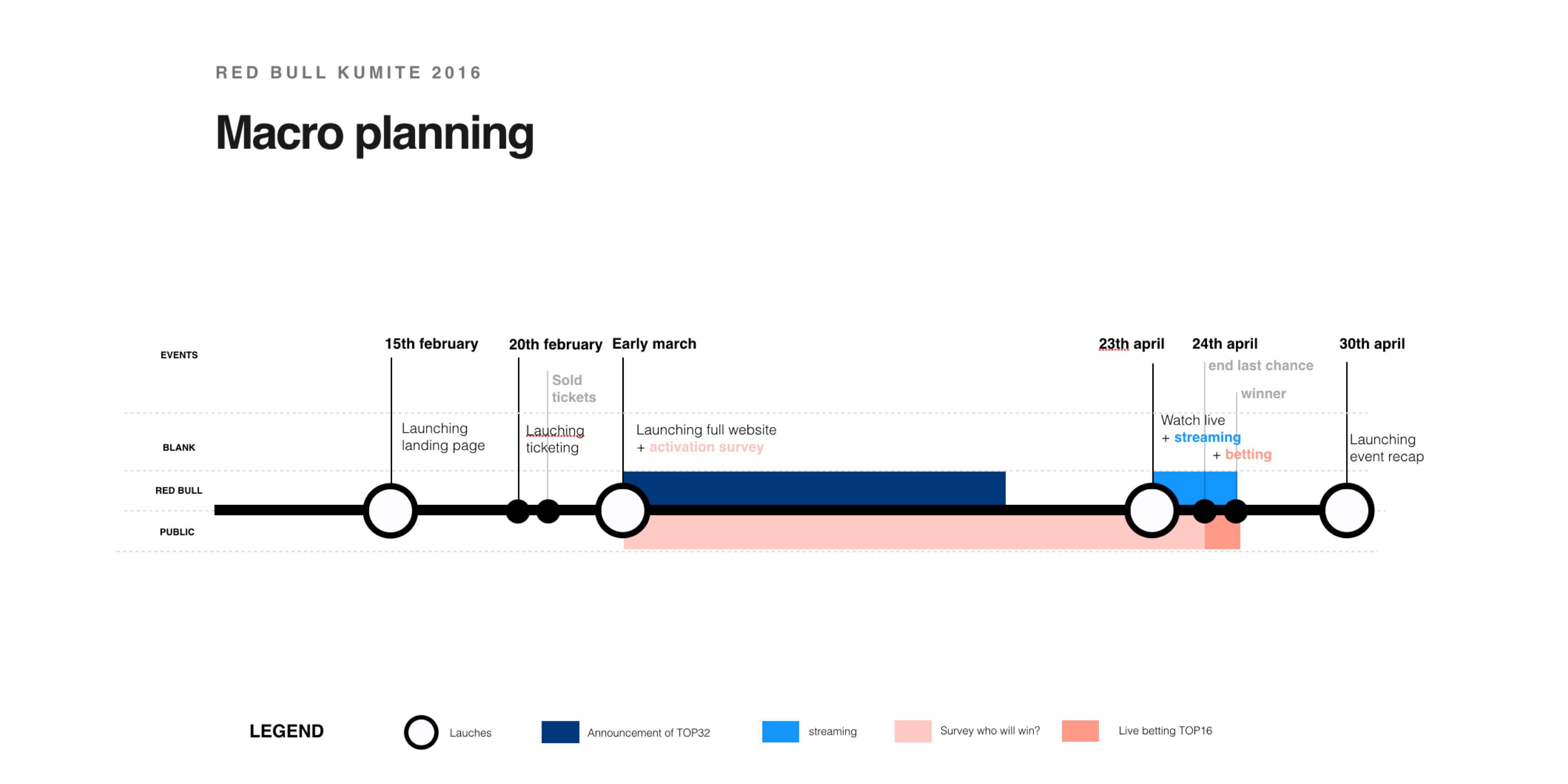 A website for competitors & watchers
There's a particularity to this event: It's an open qualifier.
14 super famous and established players are invited, but there's 2 open slots to be taken by "anyone".
It means, all players who wants to be part of the main event can qualify themselves through a first wider tournament. A lot of players wanted to be part of the main guests, and it's always a great show to watch.

The website was the place to buy tickets to enter this tournament, so the ticketing opening was carefully designed.
They also had all the informations to come to the event, and could see their own name in the competitor's grid on the website.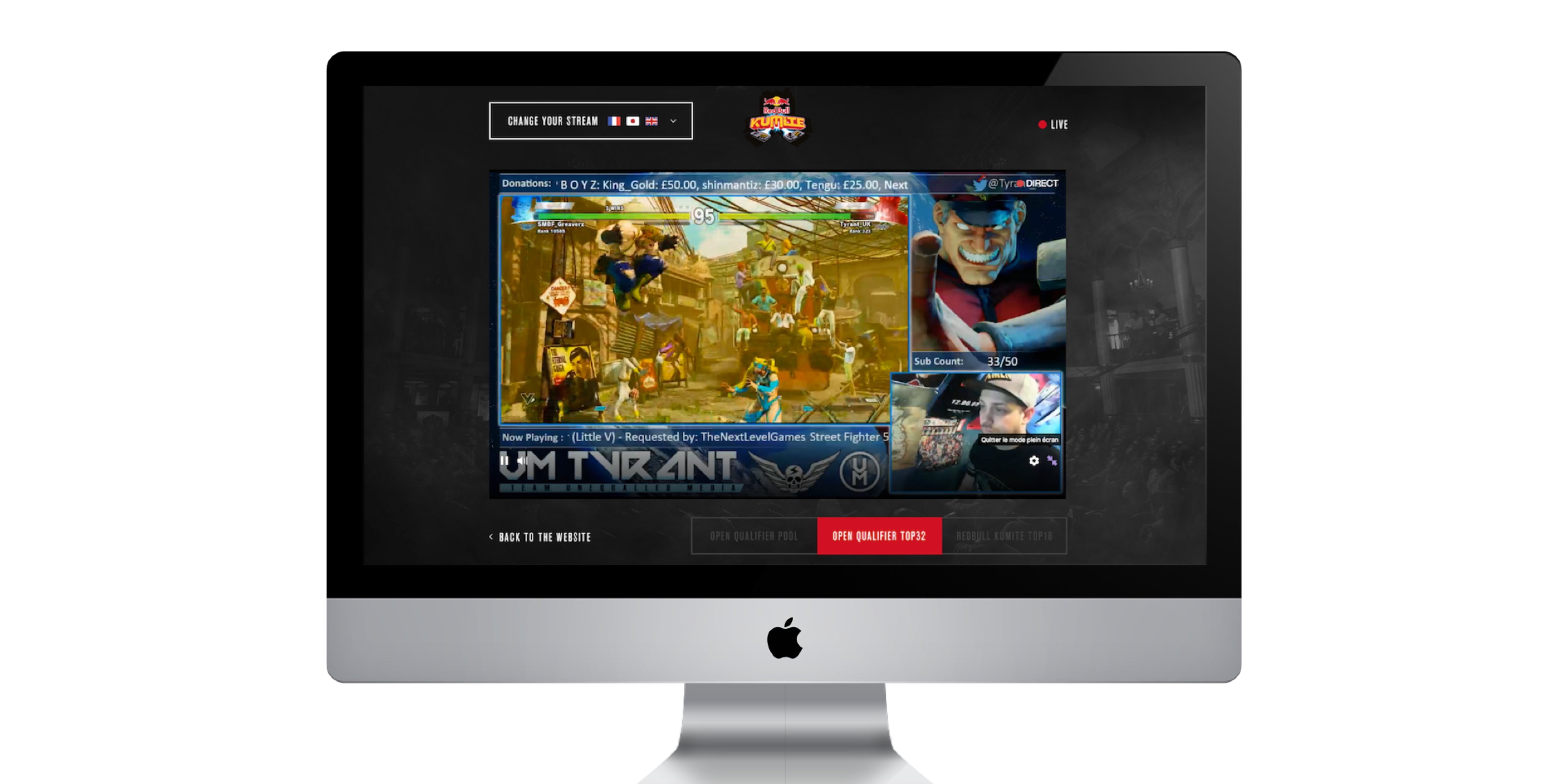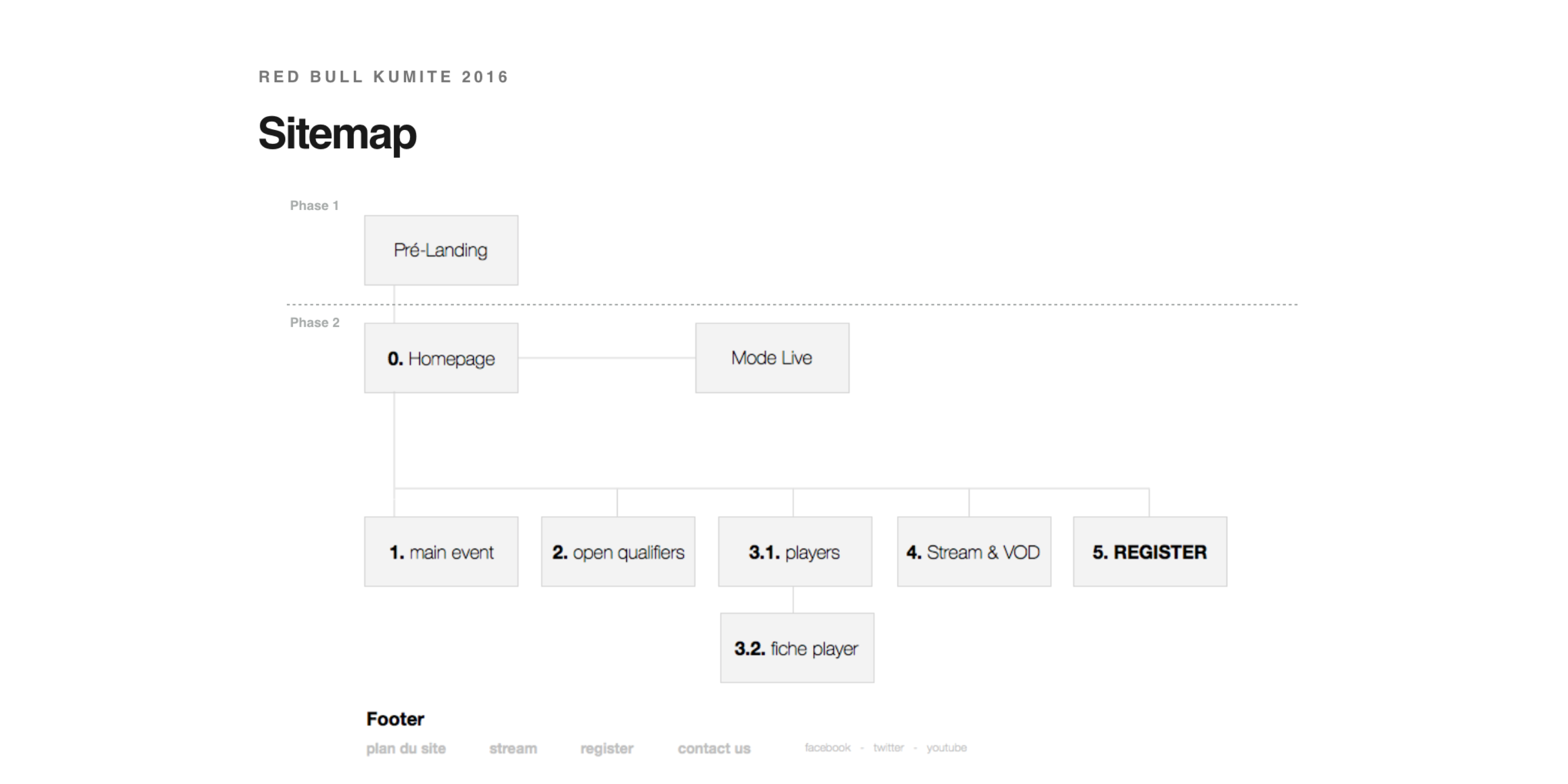 Casual "Live betting" during the event
The betting service was plugged in with the tournament tool (bracket) they were using, with the constraint of a live streamed even. We had to make it live with a quick reliable refresh.

When the bracket was updated, new bets were opened so people could guess who will win this match.
Stats were generated to have insights on who's the favorite player.

We could bet from everywhere: from your home in front of your computer, or inside the event.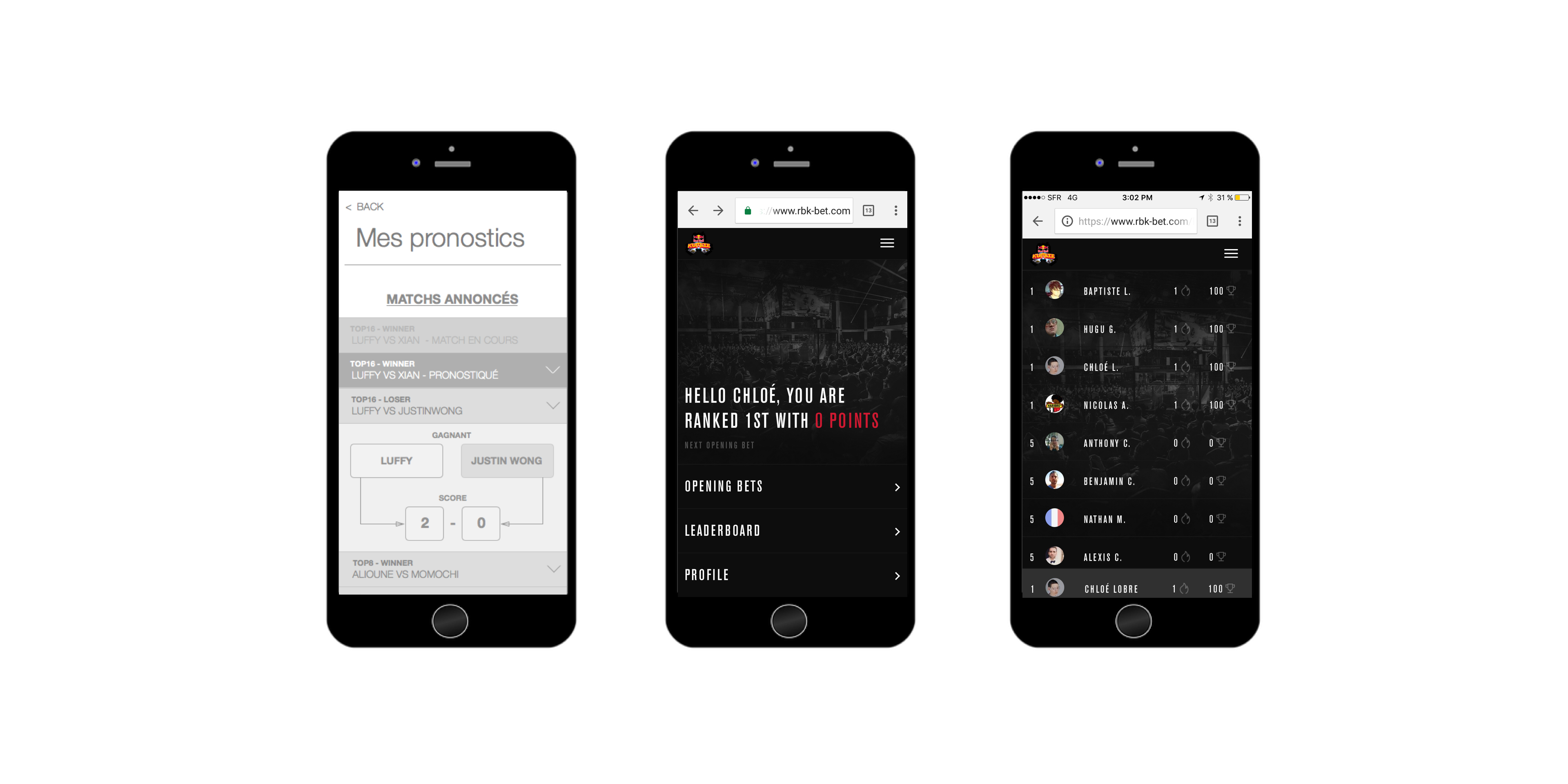 We understood the players and created a service 
to simplify what they were 
already doing
.