Analysis of current pain points  
For service design missions, I always start by an analysis of the existent.
What are the main clients/users, their user-journeys, their pain points and how to improve all this?
I did this task on the 3 main personae identified, bringing solutions to their very own pain points.

Here is one example with Emilia, 30yo, moving in a new place. 
The exclamation marks are the identified pain points. Those are the steps I will focus on.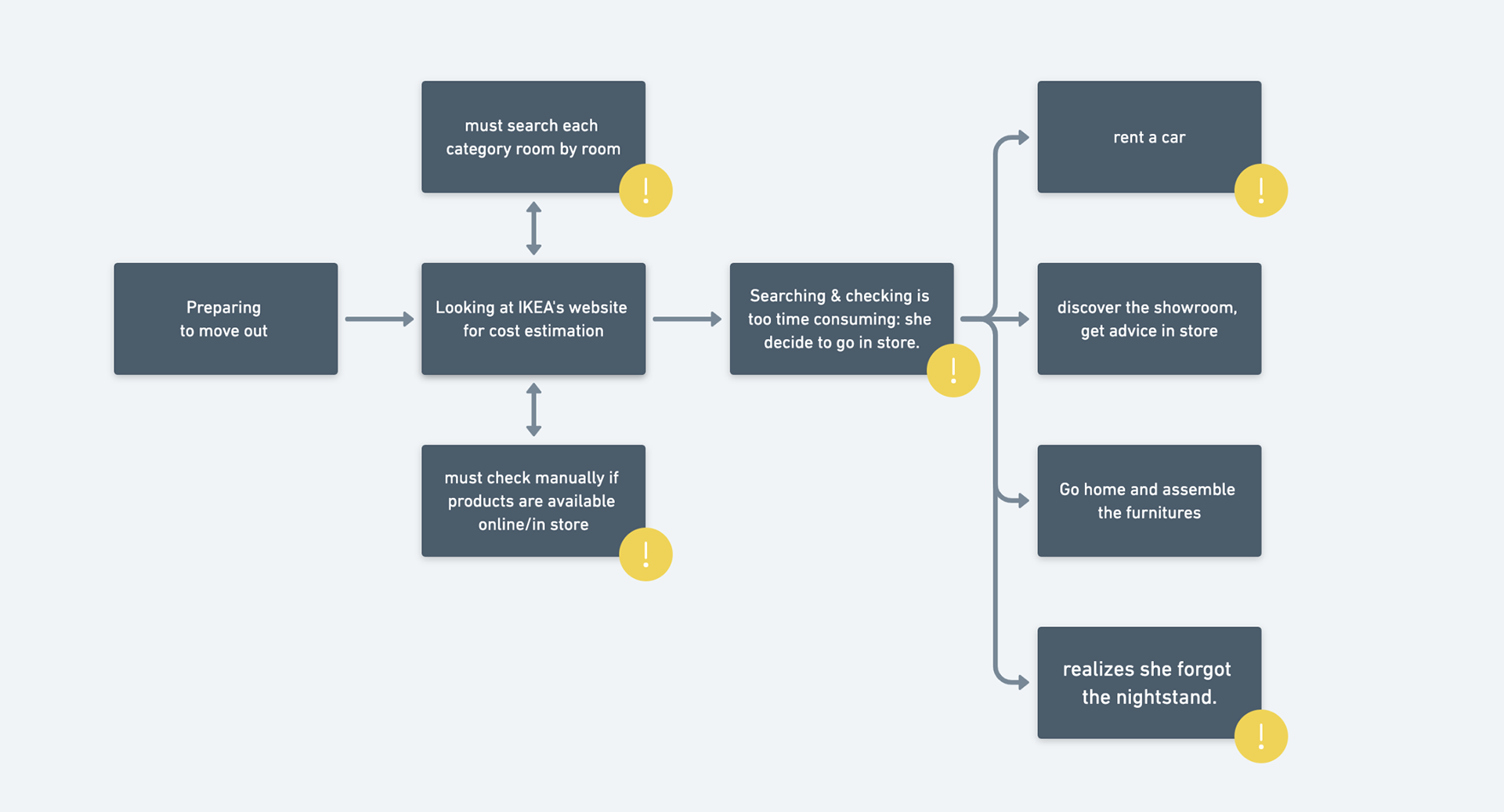 We (almost) all were buying furniture for a new apartment or new place, doing all the crazy shopping all day, going home super tired, and then :
you realize you forgot something
. And you have to do it again tomorrow.
To avoid this pain point, the idea is to have a "
smart wishlist
".
From a "room" landing page, you can create a list, and you will select the products you want to add. It's also a business opportunity to include cross-sell products. 
Technically, it's product category suggestions according what people usually search/buy, from big furnitures, to "nice to have" decoration objects. 
Outcomes:
- you can remove what you already have and don't need to buy. 
- you will not forget something in store
- you don't have to search the right category page for each product (which was a pain point),
we provide a link so you can check directly what you're looking for.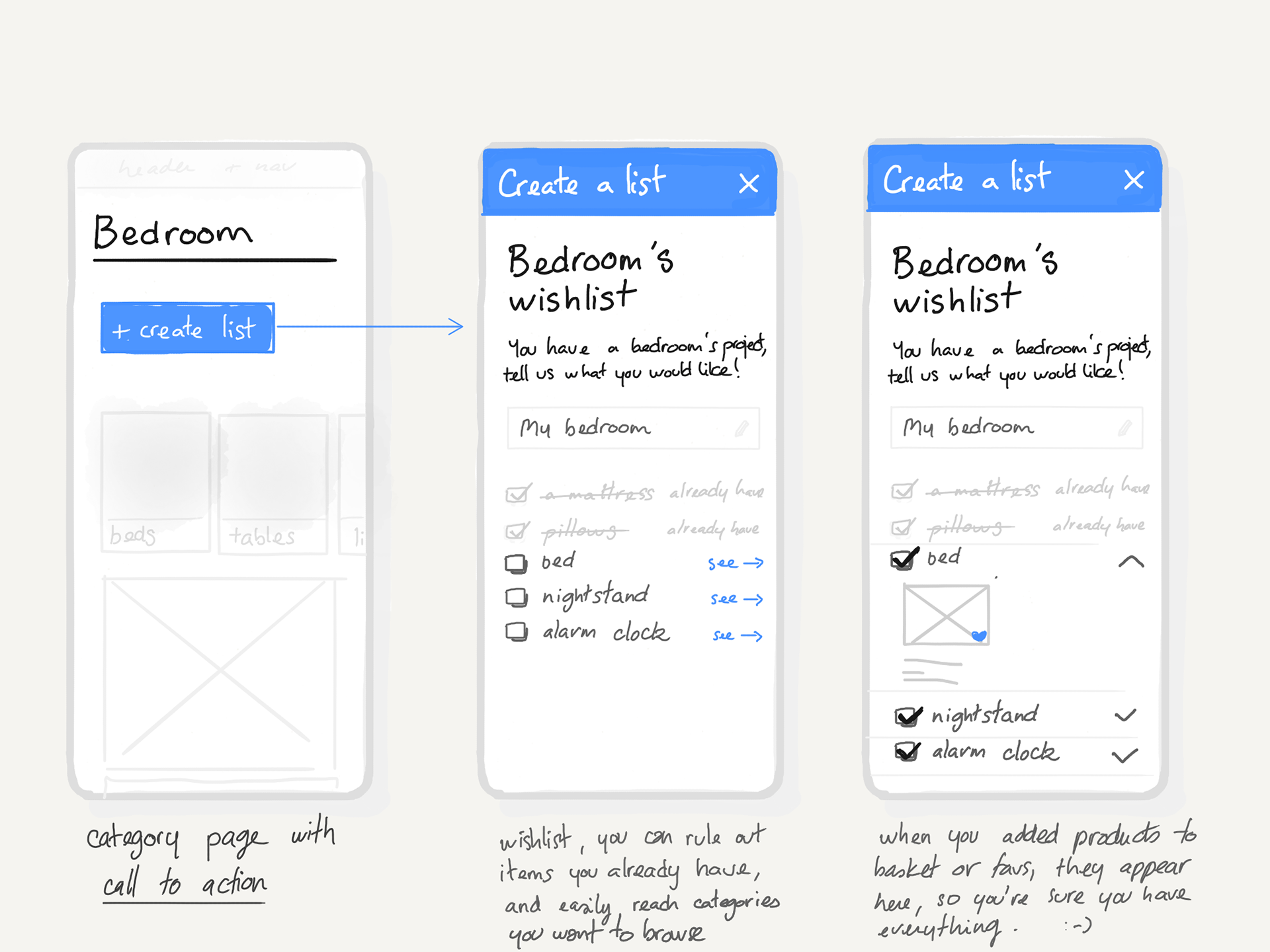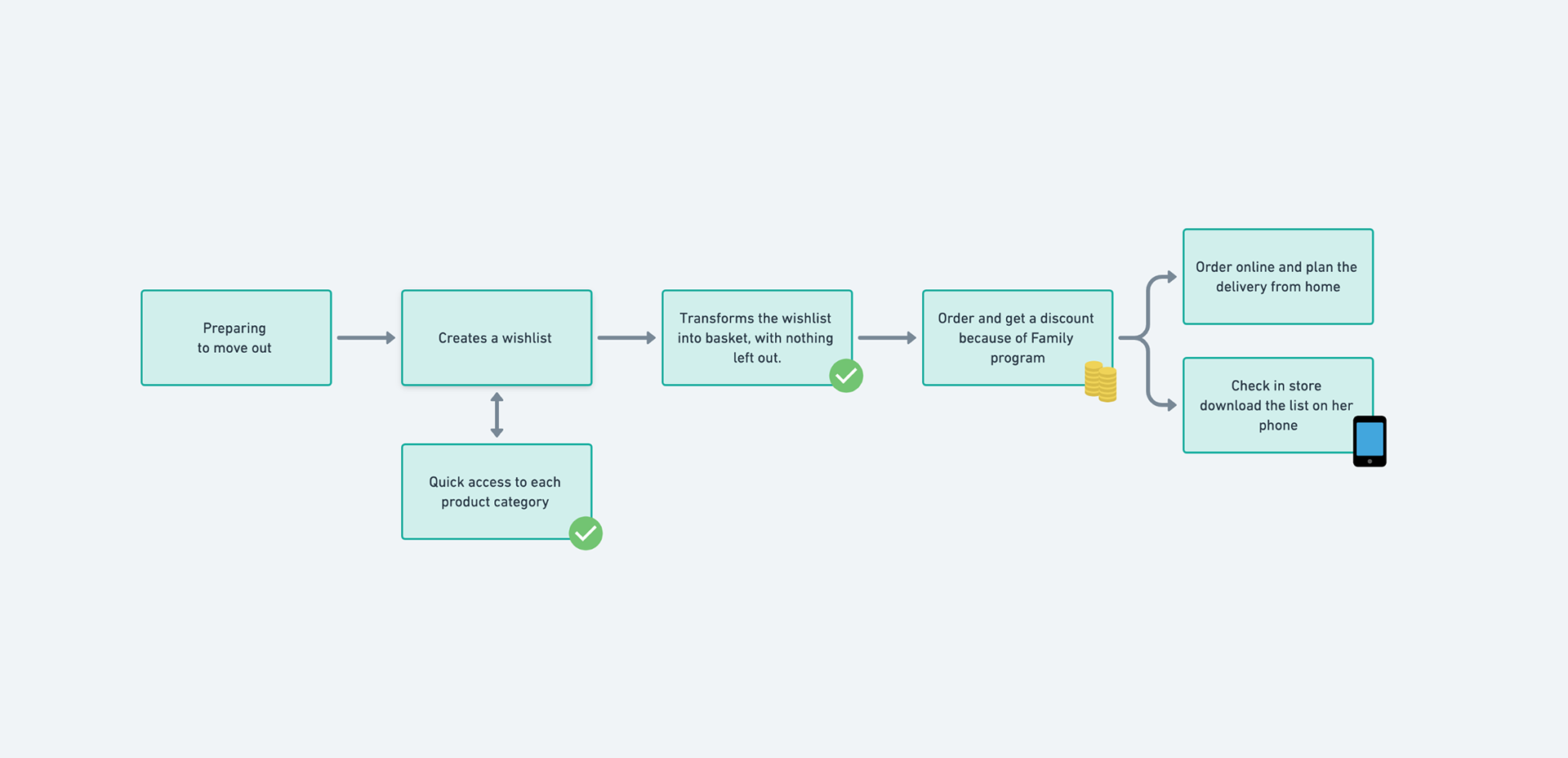 The market analysis discovered that Ikea user's were active on mobile, but there was only a few completed funnels on this device. The ergonomic audit explained why: there was some technical issues on it.
So we suggested a new, user friendly, mobile funnel.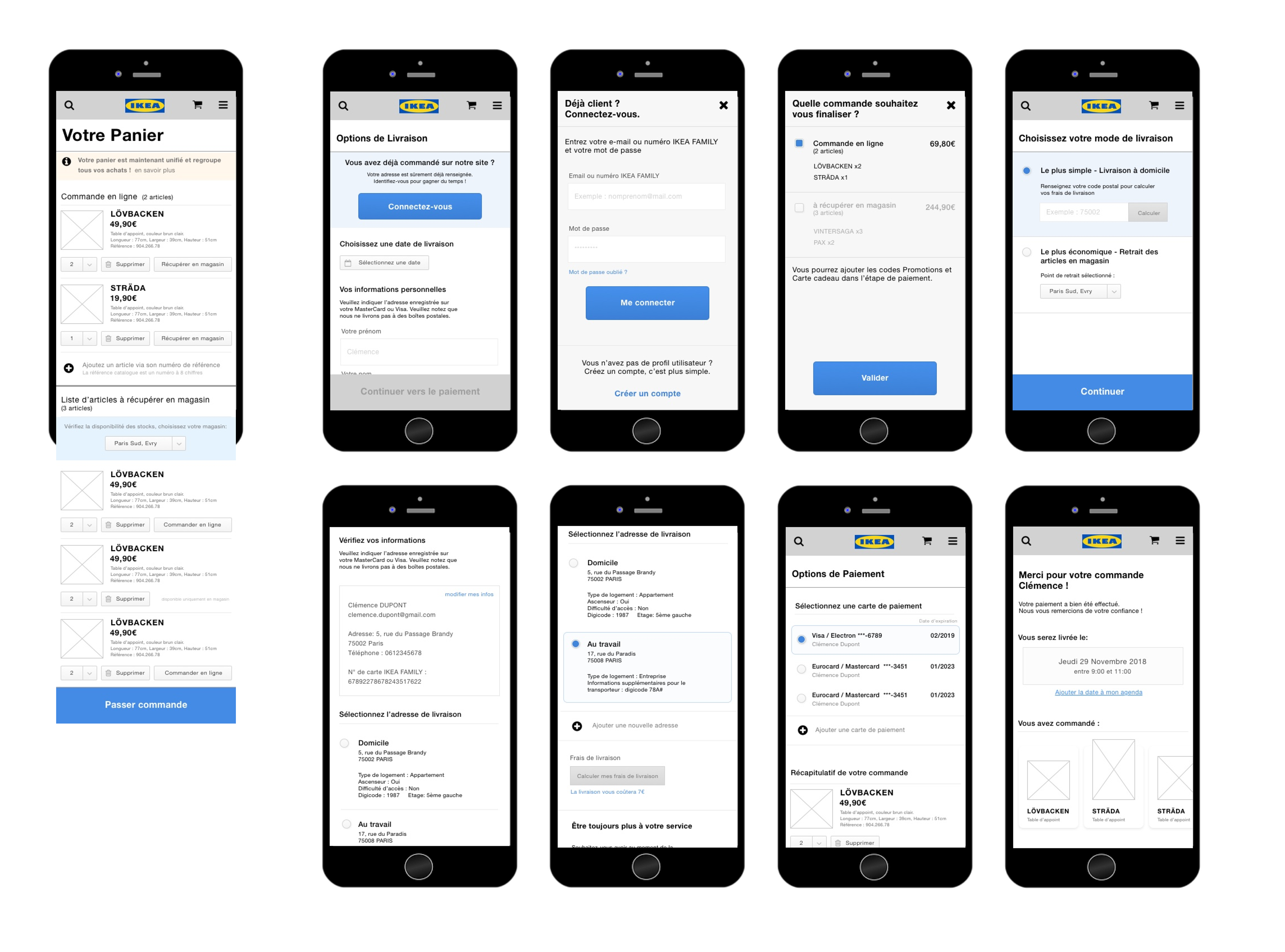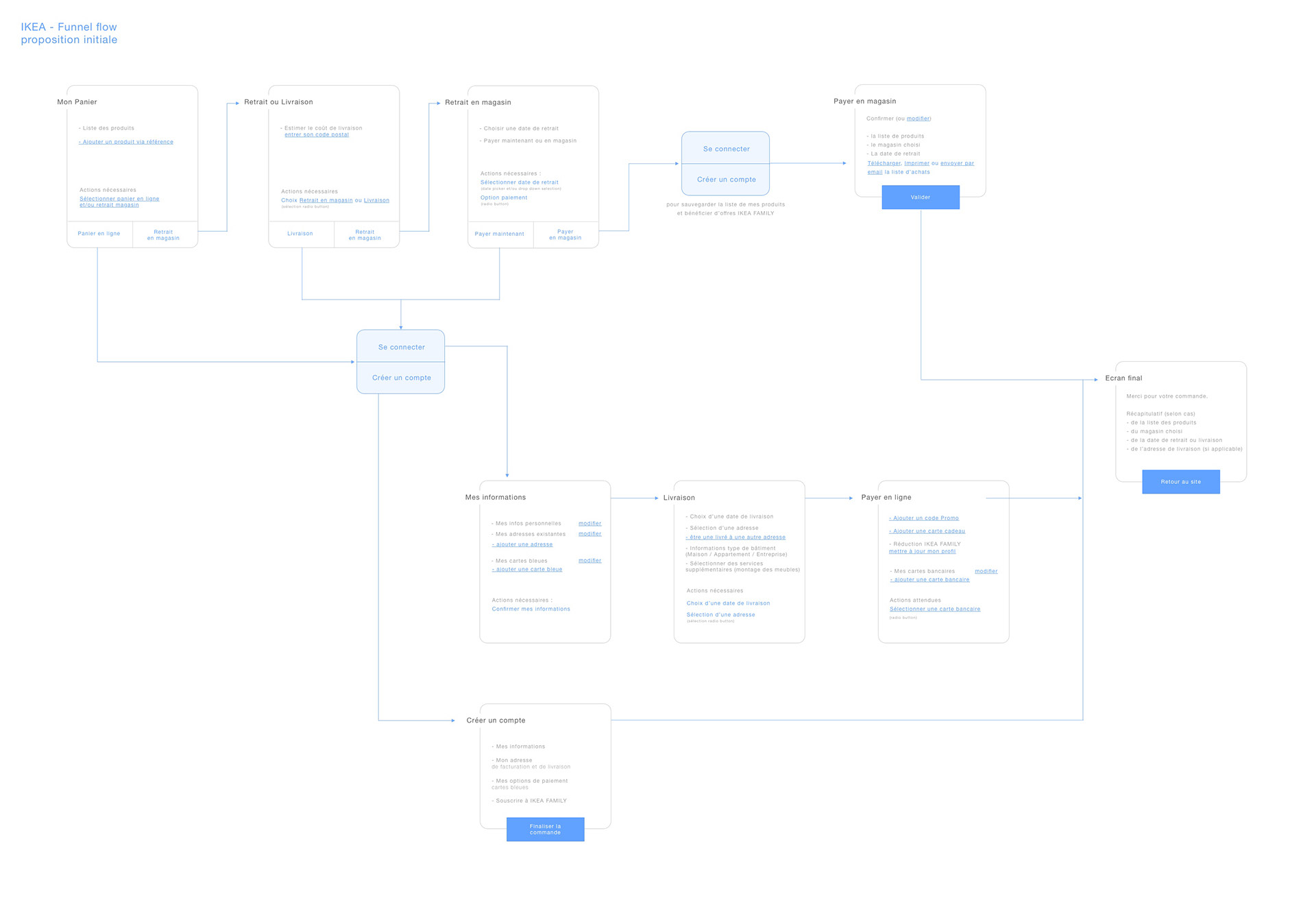 The purpose is to create desire on products coming. For example, the Christmas collection isn't available all year. So there is a "Teasing" page for Collections to come next, with a countdown.
You can already discover the products, and be informed when the collection is launched. 

Service design is a fantastic way to identify business opportunities while solving current users pain points.