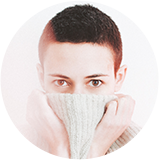 Designing experiences and products for 9 years.
I'm into service design, human-machine interactions & seamless interfaces. I stand for inclusive & accessible solutions.
I studied visual communication, project management and I have a master's degree in digital strategy.​​​​



I ask a lot of questions.
What is your main goal? For whom? Why?
We have to understand the problem first before doing anything, and that's my job: 
Finding the real problem hidden behind what is asked for.
I often present myself as a translator: understanding brand's needs and reformulate it from a user standpoint. I try to think a step ahead, I'll use innovation if there's a purpose for users.
I work to make products and websites more useful, inclusive and nice for everyone.
I believe in flexibility for methodologies.
It's often a mix between Genius design and User-centered design: different layers of each one depending on the project's goals, the team, the planning and the budget.
I like the Atomic design approach. I find ways to do small homemade user-tests when needed, even if there's no money for it (that's often the case, let's face it).
Coordination of creative teams, I'm used to work in tandem with Art Directors, but also with UI, creative and front-end developers, copywriters and Product owners. I also have some experience in junior's management. I help people communicate together and I try to make everyone's life easier.
You can call me for 
a project starting from scratch
, a
product pivot
, if you need some 
consulting,
 initial workshops or audit your current solutions,
answering a pitch
, or make a sold idea become real with
production phase
.
📝 Side projects
& random accomplishments 


I like to challenge myself with new things.
Basically, this is why I'm freelancing: to keep a balance between my work and my personal projects.


In 2017, I did an
art exhibition
in Los Angeles around gender dysphoria and the influence of pop culture in our identity construction. I shaved my head for this project, and that led me to modeling as a side activity. 
I organized with
Le Tank
the documentary's projection "The Mask you Live In" in 2015 (now it's on Netflix, so if you haven't checked it yet, you can!)
In 2014, I created and participated monthly in a video games podcast called
Lag à Part
diffused by RadioKawa during 3 years.
I was an active member of the
Belleville Whisky Club
(before I stopped drinking alcohol).
Between 2011 and 2015, I was highly invested in esports, doing Street Fighter tournaments and training for it most of my free time with friends from Street Club (o/). I was not that good, but I experienced to be dedicated to something without immediate reward: the importance of being patient and steady. Also, I met amazing people. 
Early 2010, I was a writer for several video games blogs, covering events and also a host for Bargaming association.


When I was a teen, I studied Ballet in a day sport school. And when I was around 10 y.o, I qualified myself for the national championship of gunning (twice). 
🎮
when I'm not working... 
Most of the time, I love just being at home, drinking good coffee and playing video games*.
As it's clearly not enough to describe a life, here is more:
watching alternate genre movies or animes, reading Sci-Fi or sociological books (mostly), riding crazy roller coasters, putting emojis everywhere, eating great food (I'm into healthy bowls), working out, trying weird ice cream flavors, thinking about robots and A.I and petting my fantastic cat.
*time consuming immersive stuff like Monster Hunter, Skyrim, Civilization, some 4x, X-com, Street Fighter, and indie good stuff.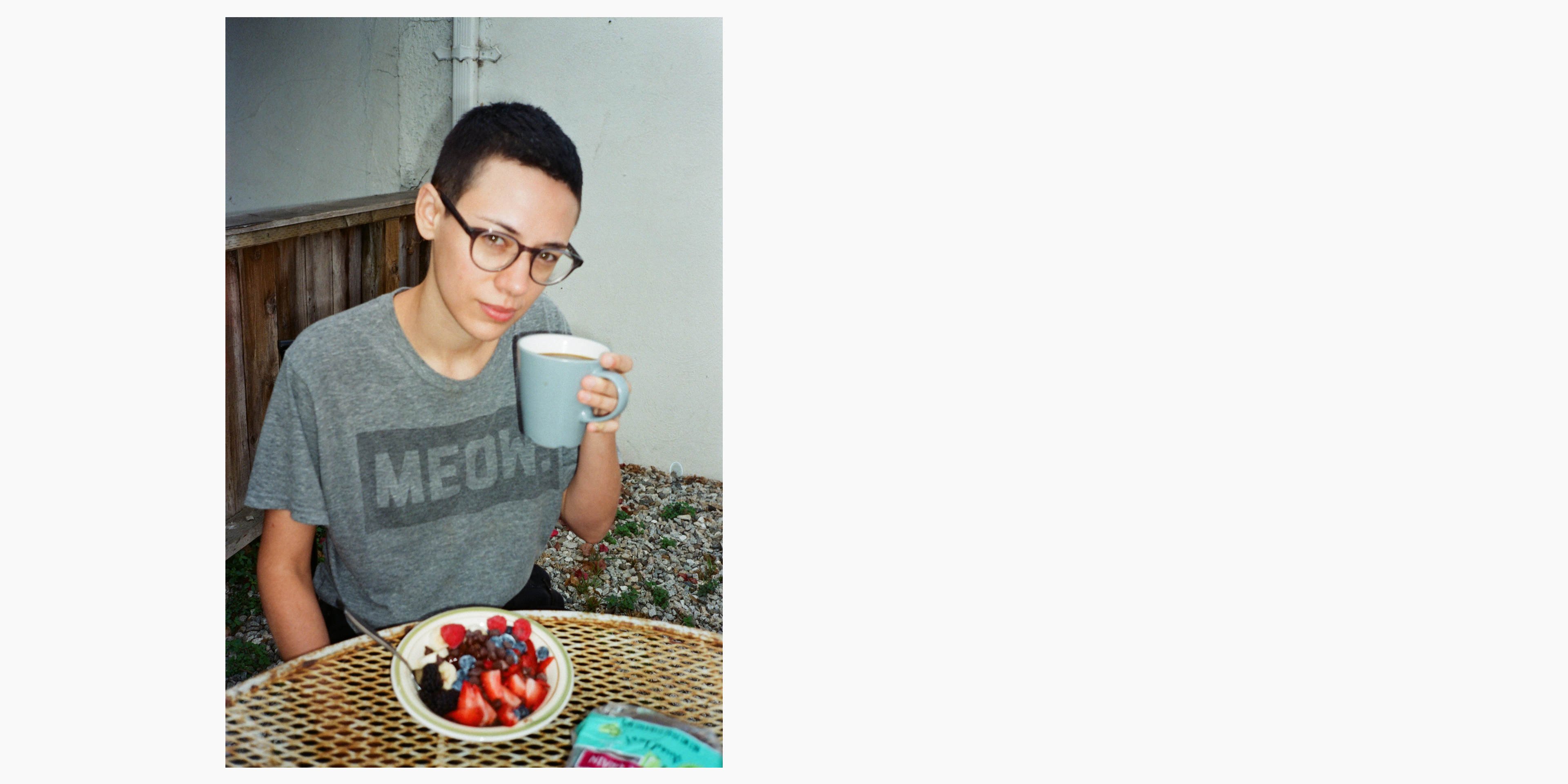 Yup, that's me. Apparently the "about me" section should feel more "personal" & human, so here I am, off guard in the morning, drinking black coffee and eating breakfast in my fav' tees.